How to use proven ways to grow your sales and profit that cost nothing.
We will help you select growth strategies that work and show you how to start working on your business, not in it.
5 Great Reasons to Attend 
You'll hear how 2 very successful business owners (Josh Sparks and Stephen Giderson) have built businesses with turnovers of between $3 million and $25 million in under 3 years by applying sound business strategies and techniques that are proven to work.
How to use one of the world's most successful sales and marketing system, The Business Growth System, to achieve the sales and profits you deserve – Absolutely FREE
Be shown 3 proven strategies that almost no one knows about (that cost nothing to implement and can be implemented very quickly)
Network with like-minded business owners
Receive a free 45 min assessment of your business, including a valuation. Plus a 50% discount off our book Why Businesses Stop Growing and what you can do about it. 
Business Success Interviews
In depth discussions with successful business owners on how they have achieved impressive growth and the strategies they used.
Josh Sparkes
Founder of Thrive (Health Food restaurant Chain)
Ex CEO of Sass & Bide
Stephen Giderson
Founder of JimJam Ideas (Advertising and Marketing agency)
Founder of MailPlus (> 150 Franchises nationally)
The Business Growth System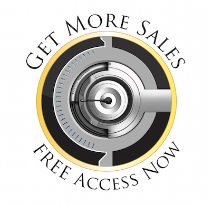 The Business Growth System is arguably the world's most successful sales and marketing system. All YOU need to do is follow it, with or without our help, and we guarantee your business will grow.
You'll hear how The Business Growth System has generated tens of millions of dollars worldwide for companies in over 250 different industries. Better still it's a system; built, developed and improved over a 17-year period. It normally sells for $500 a month and we will be offering it to seminar attendees for FREE.
Access to the system means you have instant access to some of the most effective sales generating and profit-boosting strategies available. Better still, they are all FREE! NO ONE ELSE OFFERS THIS and is reason alone to attend the seminar.
All attendees will walk away with the following:  
Free access to The Business Growth System. (worth $500 per month) 
50% off our Book (RRP $30) Why Businesses stop growing and what to do about it 
Our ebook 27 common financial and marketing mistakes that are costing you thousands 
A free 45 minute demo of the Business Growth System and a complimentary assessment and valuation of your business
Register now and secure a seat – Numbers are limited to 60 so register now to avoid missing out!
Buffet and drinks will be available through out the seminar.